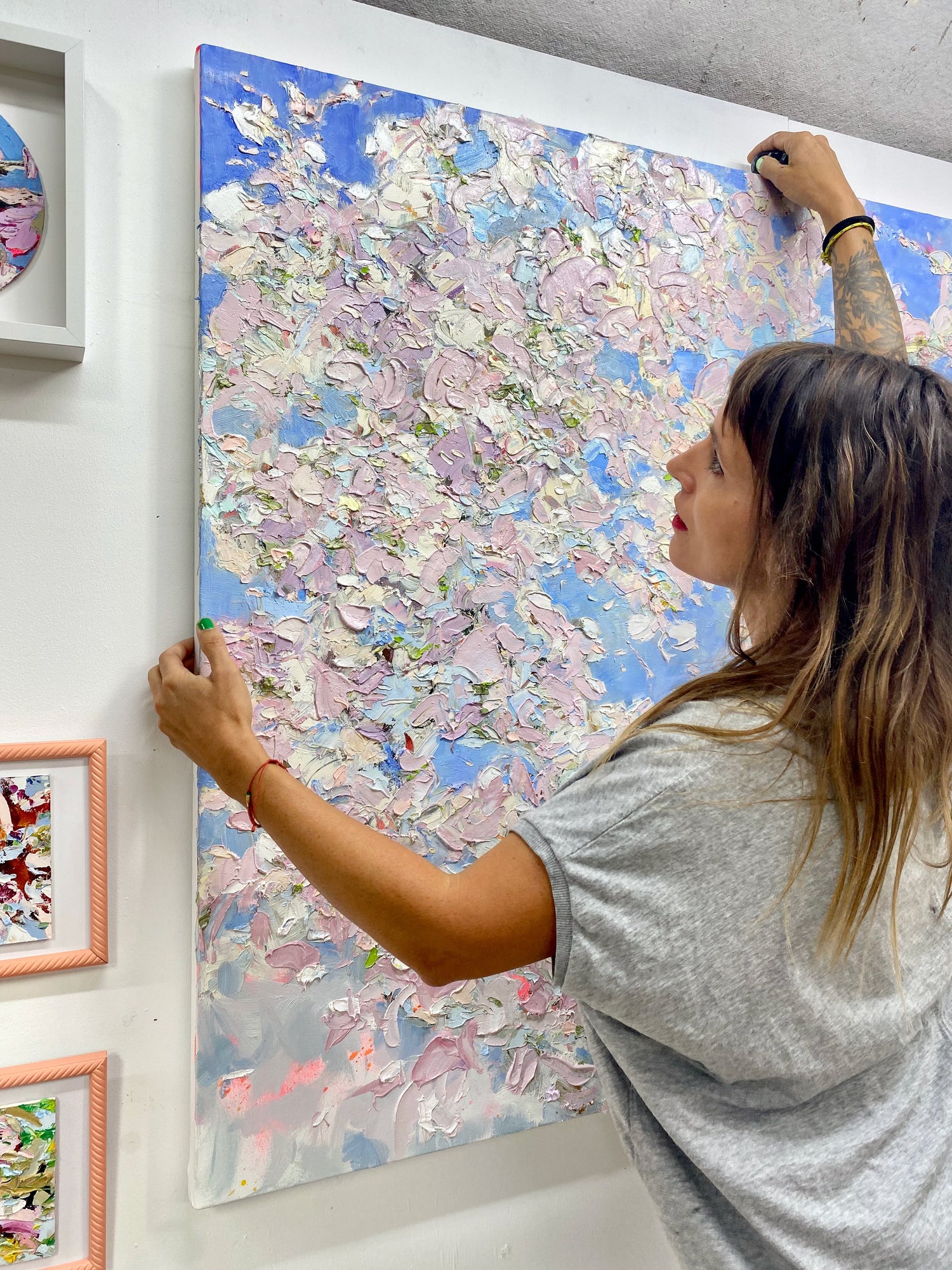 Contemporary Oil Painting Studio in the Cotswolds
Paul Klee said: A line is a dot that went for a walk.
"That thought makes me smile. I imagine my dots to dance!"
-
My love for lush rich oil paint shows in the application of paint and the dynamic surface of my paintings. I paint from sketches and memories expressing something personal in a bold yet playful way, composing lively, elegant, emotion-filled and playful abstracted scenes. I use a great range of marks and tools along the way, accepting the paint taking over and responding in an honest and lively way. This intimate chat between me and my paintings leads to engaging multifaceted works that are fresh and very personal. You are invited to join the chat!
My cherished studio is at the old Calf Pens at Friars Court in Clanfield, Oxfordshire, UK. The studio is tucked away in a corner of a working farm, next to a local florist and pottery studio, surrounded by interesting people and beautiful gardens.